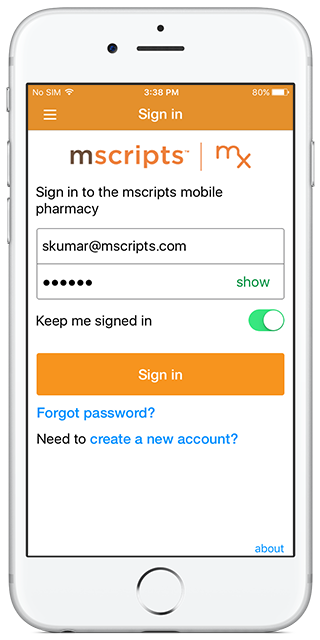 Step 1
Download from the App stores (The App Store, Google Play, Web Site) or by texting "App" to your short code 25166.
To download from the App stores, search "mscripts" in the app store (Google Play, iTunes).
Create a username and password by selecting the "Need to create a new account?" link.
If you already have a mscripts.com account, you can sign in to the app using your existing credentials.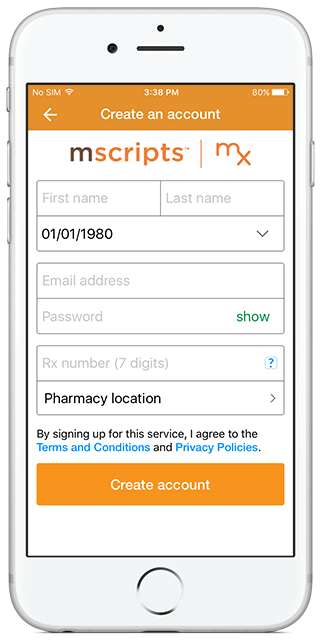 Step 2
An active Rx is required to register with the app
Information required:

Rx Number
Name
DOB
Store where the prescription was last filled